EVENT CONCEPT
The"WhyNot!? Party English Lesson" is a way to learn how to enjoy the parties, how to start a conversation with a new guy or girl at the party, how to finish a conversation nicely, etc.
Free charge for native English speakers!
We learn in fun ways such as role-playing and games in a casual atmosphere at the bars while drinking beers, cocktails, or soft drinks!
Most participants of this lesson are Japanese people who want to learn English, but we welcome all nationalities and native English speakers get FREE entrance and FREE snacks!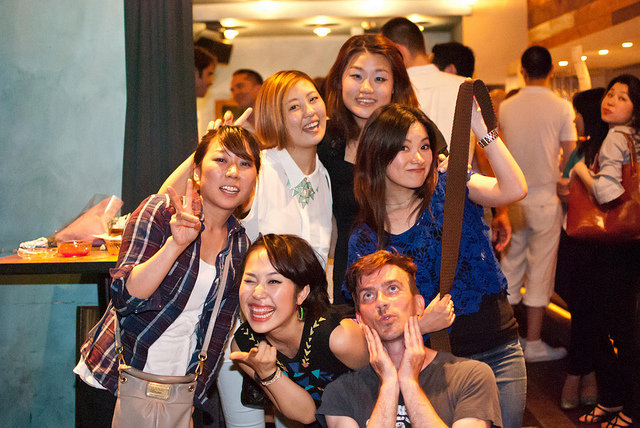 You can make new friends at this event!
The MC of the lesson is a native English speaker, but he gives the lessons both in English and Japanese.
Please feel free to stop by after work or school!!!!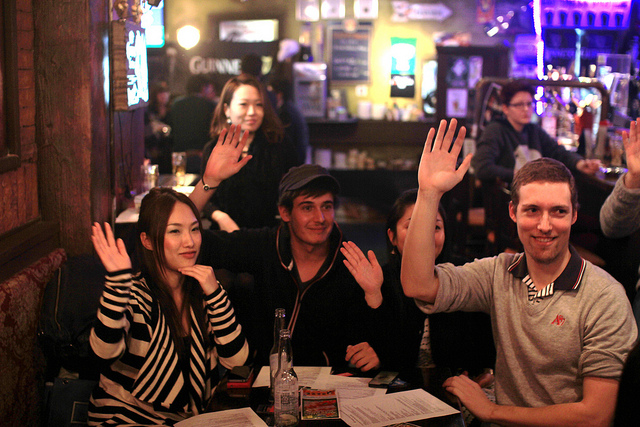 EVENT VENUE
The Blarney Stone Umeda
The Blarney Stone Umeda is one of the famous Irish pubs in Umeda.
It is only 3 min. walk from Metro Umeda Sta.