Let's enjoy all-you-can-eat crabs and hot springs in Kumihama, Kyoto.
They have a variety of menu such as crab sashimi, crab tempura, grilled crab, crab nabe, crab sushi and more!!
It's 90 min. all-you-can-eat buffet. Then, you can enjoy hot springs.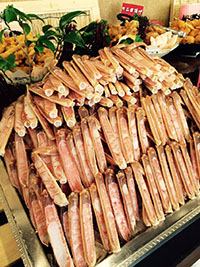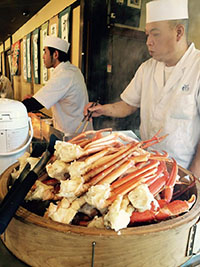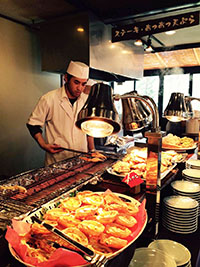 After you get full, we'll enjoy sightseeing at Amanohashidate which which means "Heavenly Bridge," and is known as one of the best three scenic spots in Japan.
Amanohashidate is a long sandbar with 7,000 pine trees.
You will see the amazing view!!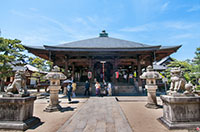 Also, we'll visit Kaisanbutu Center (Seafood Shop).
You can buy fresh local seafood from Tango.
Then, we'll stop by Hakurei Sake Brewery and see "Ten no Kura" which is the sake cellar.
You can enjoy free sake tasting, of course!!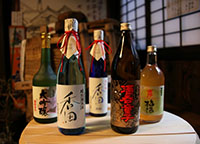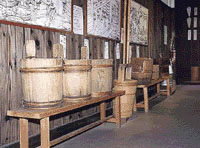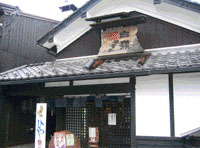 It will be one of the unforgettable memories of Japan!
This bus trip is one day trip and limited to only 40 people, so sign-up SOON!
■Leaving Date
Dec. 3rd, 2016(sat) 7:30am (Namba), 8am (Umeda)
■Returning Date
Dec. 3rd, 2016 (sat) 7:00pm (Umeda), 7:15 (Namba)
■Meeting Place
Namba (in front of Kintestsu Namba building)
Umeda (in front of Daiko building)
■Capacity
40 people (Minimum 40 people)
■Destination
Kumihama in Kyoto 久美浜(京都)
Asago City in Hyoto 朝来市(兵庫)
■Fee
14,850yen(WhyNot!? Members)
15,850yen(Anybody else)
※WhyNot member registration is free.
Please send a bank email to en@whynotjapan.com
■Tour includes
Round-trip bus, Crabs (All you can eat for 90min), Onsen, Amanohashidate waling tour, Brewery tour, and Insurance
■Items you should bring
Bath towels (if you take onsen), rain apparel, comfortable shoes