Have you ever climbed Mt. Fuji!? If not, join this WhyNot!?
Mt. Fuji trip and let's do it together!
It'll be a great experience and a lasting memory from your time in Japan!
Mt. Fuji is the highest mountain in Japan (3776m / 12389ft).
We will reach the summit before sunrise and watch the amazing morning sun!
The best time to climb Mt. Fuji is during the open climbing season from Jul. to Aug. so don't miss this opportunity!
WhyNot!? bus trip has a friendly and easygoing atmosphere.
It's a good chance to make new friends regardless of age or nationality!
Limited to 45 people, so sign-up NOW!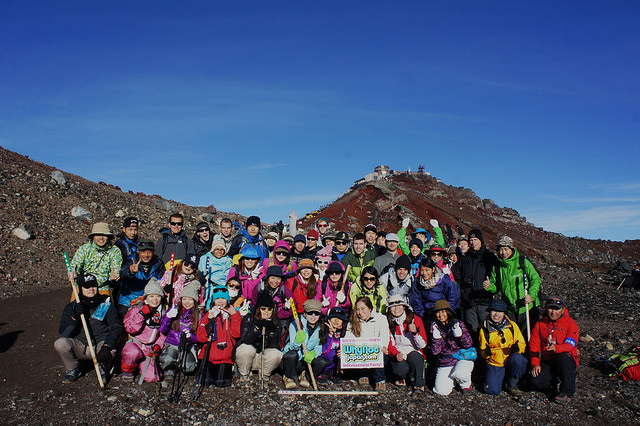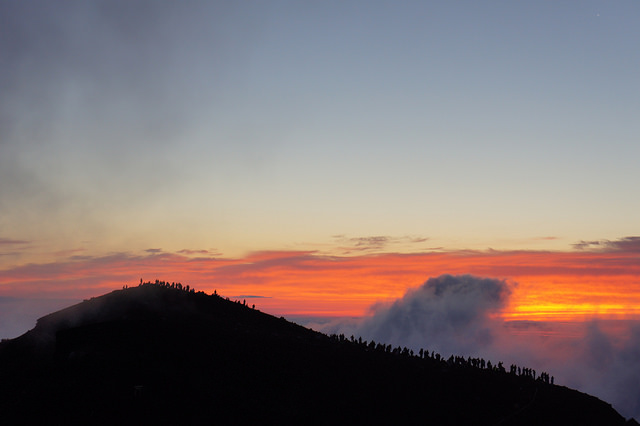 Mt. Fuji Tour Info
————————————————————————————————————————
Meeting Time Aug. 6th, 2016 (sat)
【Namba】meet up at 7:10am / leave at 7:30am
【Umeda】meet up at 7:30am / leave at 7:50am
Returning Time Aug. 7th, 2016 (sun) 5:40pm in Umeda / 6:00pm in Namba
Meeting Place Namba / Umeda
Destination Mt. Fuji in Shizuoka prefecture
Accommodation Ikedakan
Fee 28,800yen (WhyNot!? members) / 29,800yen (others)
※WhyNot!? member registration(FREE): Just send a blank e-mail to en@whynotjapan.com
Includes Round-trip bus, Accommodation, 2 meals (dinner and breakfast), Insurance, Mountain tour guide
What to wear Warm clothing(long sleeves and long pants), Warm jacket, Gloves, Hard-soled shoes, Backpack, Beanie