There are two great hostels in Osaka such as FUKU HOSTEL NAMBA OSAKA and FUKU HOSTEL NAGOMI NAMBA OSAKA in the central part of a sightseeing spot in such a wide areas in Namba.We can say the access to each sightseeing is the most convenient from our hostels compared to the others. For example, you can go to Kuromon Market in a minute on foot.To Dotonbori area in 3 minutes on foot.Then you also can go to Namba Parks, Shinsaibashi, and the other sightseeing areas in 5 minutes on foot.
We will have a Takoyaki party once a week at each store.
Sometimes we go to see cherry blossoms or do BBQ.
You can make friends in various countries:)
It's also extremely convenient to go shopping or to go take a rest from FUKU HOSTEL NAMBA OSAKA and FUKU HOSTEL NAGOMI NAMBA OSAKA.
I'd love you to relax in our places…
FUKU HOSTEL NAMBA OSAKA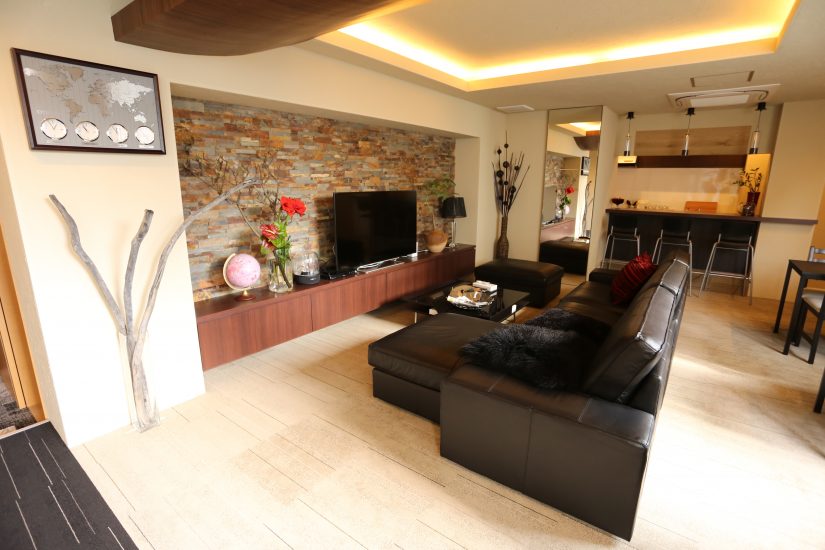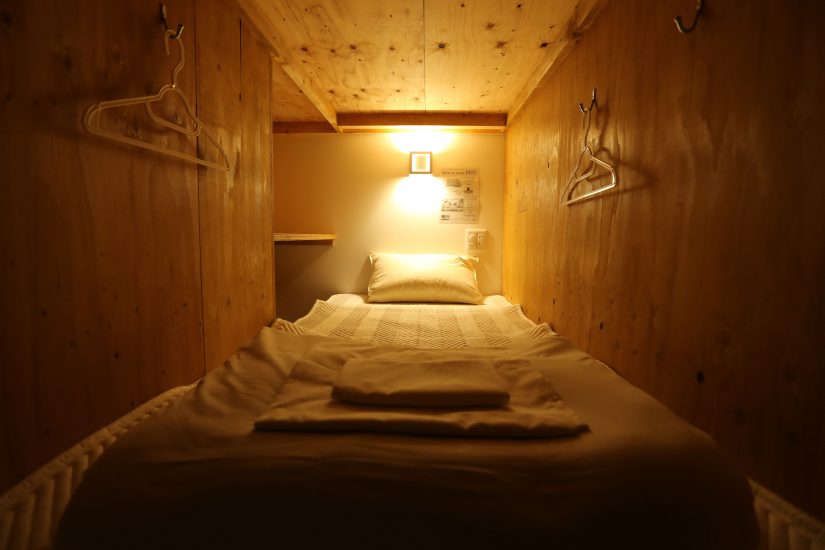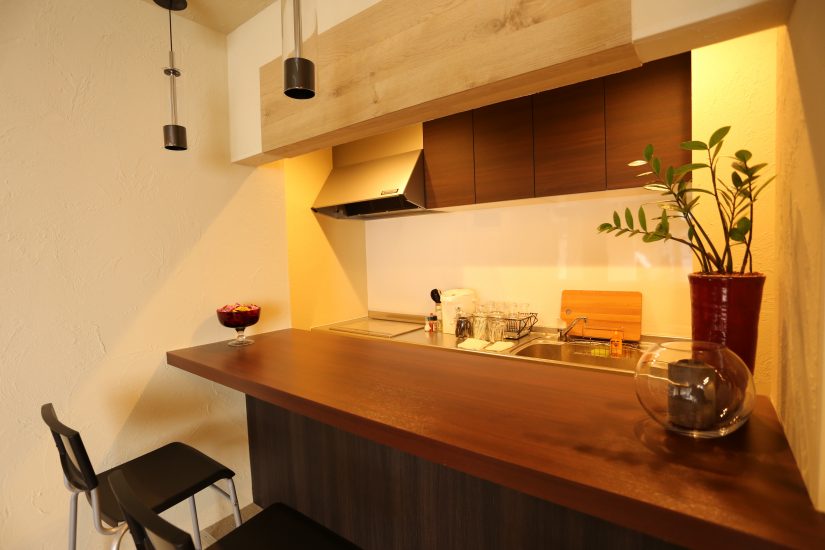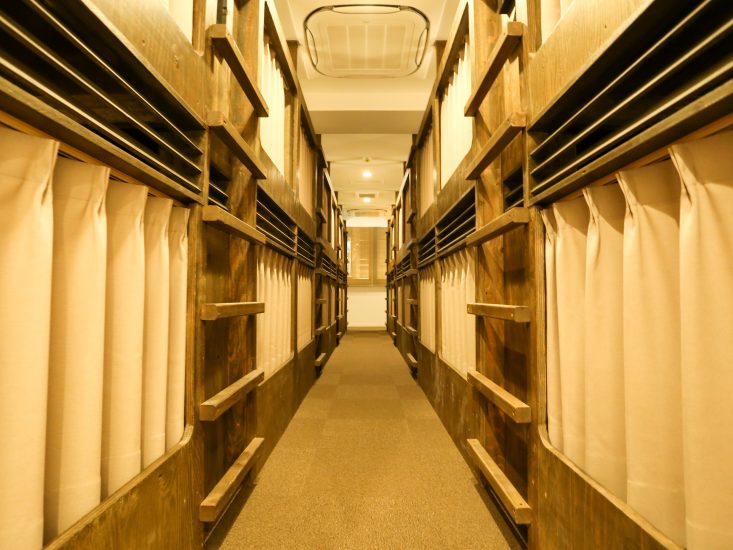 FUKU HOSTEL NAGOMI NAMBA OSAKA

★Takoyaki party★
(including 1 drink Japanese SAKE)
18pm~
¥500/1pp
Wednesday
@ FUKU HOSTEL NAMBA OSAKA
Thursday
@FUKU HOSTEL NAGOMI NAMBA OSAKA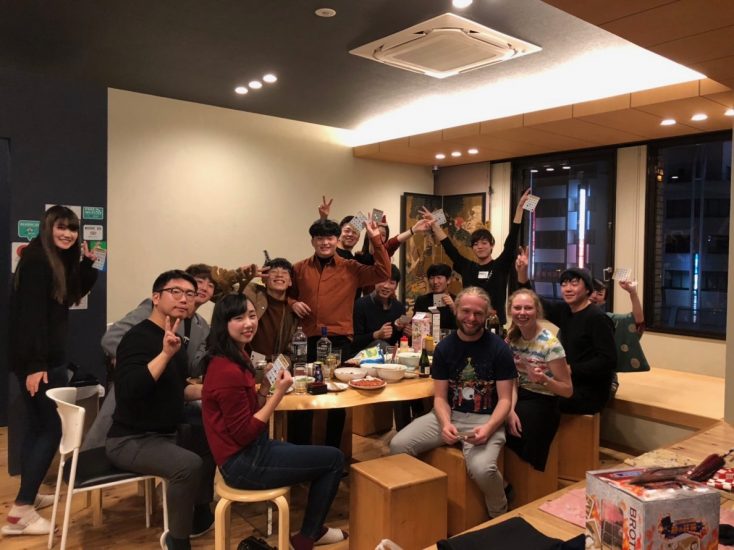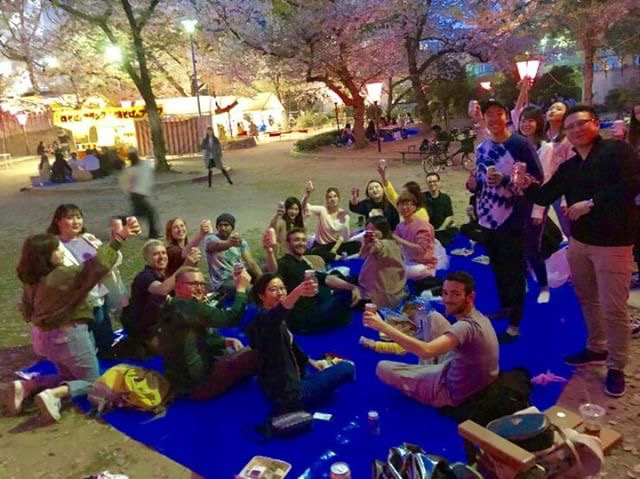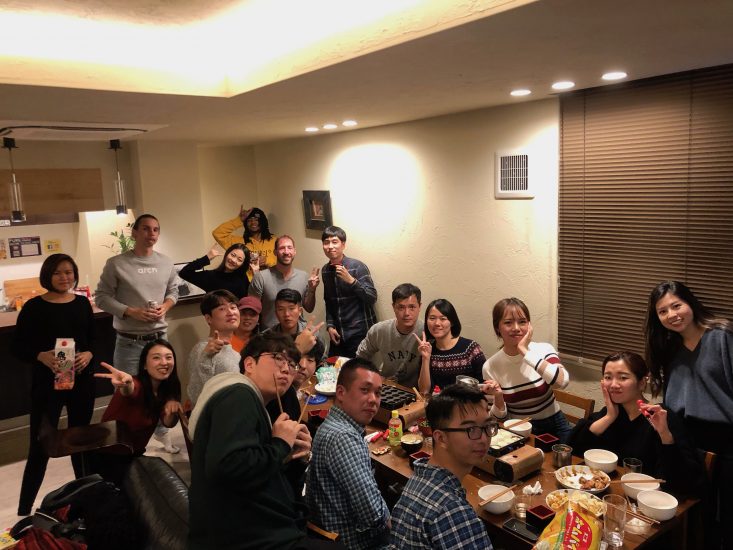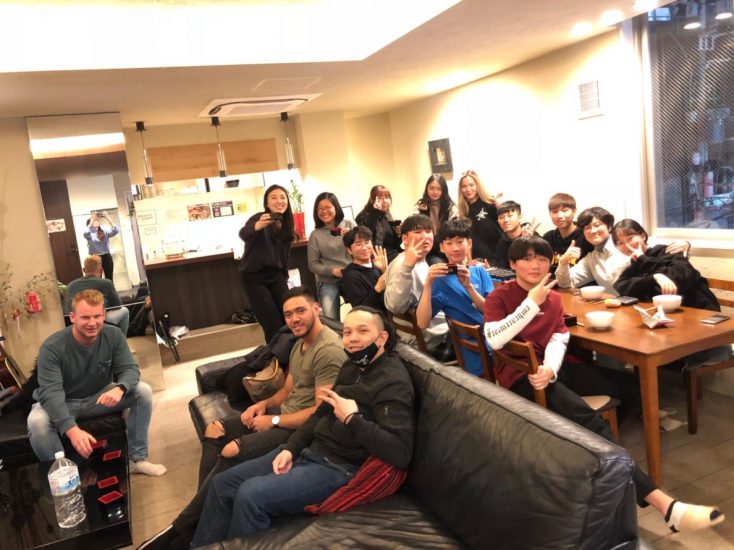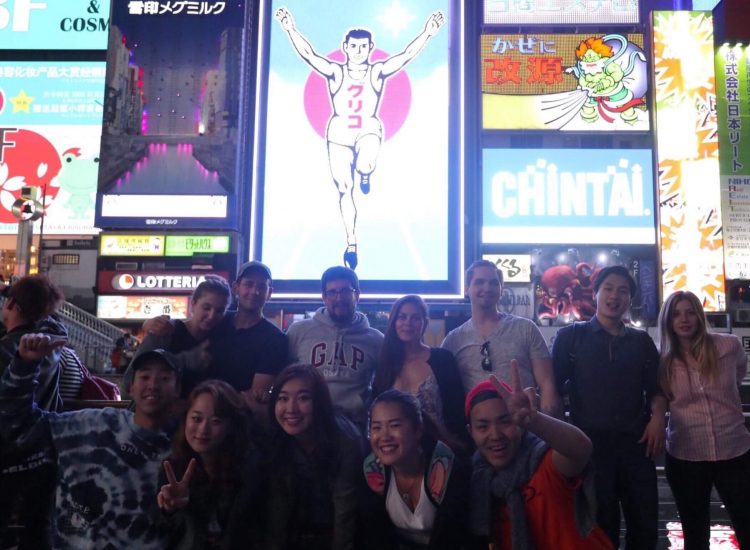 Lobby & Reception
Front: 8:00-0:30
Check In: 15:00-0:00
Check Out: 11:00
You can leave your luggage before check in(8am~) & after check out(~10pm).
Cancellation Policy:
We will charge full amount of the accommodation fee, If we were canceled or changed reservation before 3 days in Japanese time (not including the check-in date).
※After check-in is not refundable
If you are not coming on your check-in date without contacting us, your reservation will automatically be cancelled and the room is not be secured even you are staying for two nights or more. Thank you for your understanding.
Rules
Bathroom, shower room, washroom and kitchen are shared by guests
After 10pm, please be quiet as some guests are sleeping
Please wash your own dishes.
Non-smoking inside hostel.
Please check-in by 0am. There will be no refund even if you check in later than 0am.
Any responsibility of theft or lost property will not be assumed. Please take care of personal belongings. (Safety box is available.)
We are afraid that children younger than 13 years old cannot stay in our hostel.
The latest check out time is 11am.
Checking out later than 11am will be charged with 1,500 yen of overdue fee.
*Please strictly adhere to these above rules as any violation of these rules will not be tolerated.
福宿-FUKU HOSTEL-

FUKU HOSTEL NAMBA OSAKA
住所:542-0074大阪府大阪市中央区千日前2-9-6リップルビル3F
Address:2-9-6 3F Sennichimae,Chu-ouku,Osaka city,Japan
電話番号:06-6633-8029
TEL:06-6633-8029
Mail address:fukuyado@fukuhostel.jp
福宿-FUKU HOSTEL-和Nagomi
FUKU HOSTEL NAGOMI NAMBA OSAKA
住所:542-0073大阪府大阪市中央区日本橋1-5-10ジョリービル4F
Address:1-5-10 4F Nipponbashi,Chu-ouku,Osaka city,Japan
電話番号:06-6213-8029
TEL:06-6213-8029
Mail address:nagomi@fukuhostel.jp