Why don't you explore Osaka with a rental bike? You can find great local shops, restaurants, and feel the local life in Osaka.
Most of the rental bikes are the electric assisted bicycles, so you better check the battery level before you use.
I'll introduce you the major rental bike services in Osaka!
HUB Chari
There are about 150 docking stations in Osaka City. It's available for 24 hours.
It costs 150 yen for the first 30 minutes. You'll be charged an extra 100 yen each time you go over a 30-min. HUB Chari is operated by a non-profit organization supporting homeless.
Info: http://hubchari.com/en/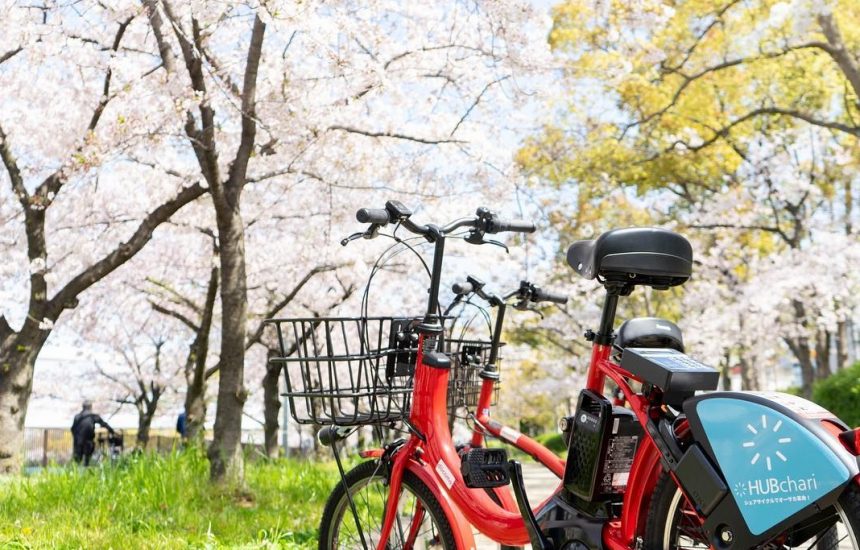 https://www.facebook.com/HUBchari/
Osaka Bike Share
Osaka Bike Share (Docomo Bike Share) also have many docking stations in Osaka City like HUB Chari. They announced that all Osaka Metro Stations will have their docking stations by 2024. It costs 150 yen for the first 30 minutes. 100 yen will be charged every extra 30 minutes. 1389 yen for one-day use.
Info: https://docomo-cycle.jp/osaka/?lang=en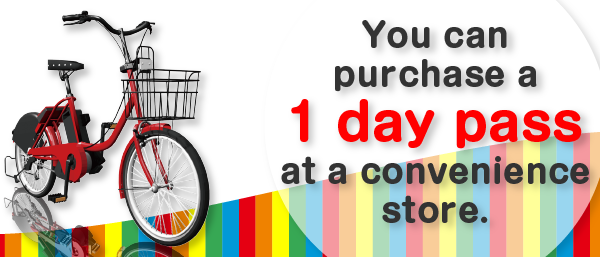 https://docomo-cycle.jp/osaka/
HELLO Cycling
They operate the service all over in Japan such as Tokyo, Kyoto, Hokkaido, Okinawa, and more. Once you get their mobile app, you can pick up the rental bike anywhere.
It costs 70 yen for every 15 minutes. The charge is 1000 yen for 12 hours.
Info: https://www.hellocycling.jp/(Japanese Only)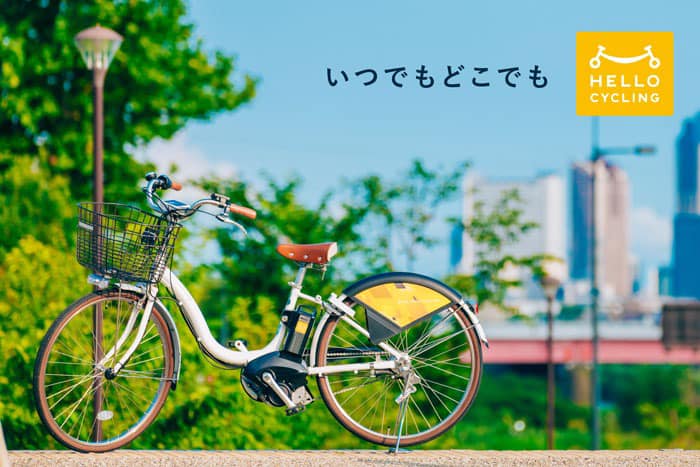 https://www.facebook.com/hellocyclingjp/
UMEGLE-CHARI
You can rental and return a rental bike at Grand Front Osaka near JR Osaka Station and Osaka Metro Umeda Station. It is recommended to explore around Umeda area.
It costs 60 yen for every 30 minutes. It's available for 24 hours.
Info: https://osaka-info.jp/en/page/umeguru-chari
Map: https://goo.gl/maps/1YeLvEqG2SUYmMey8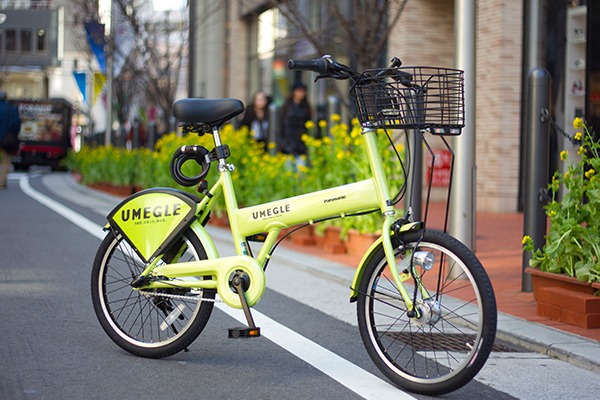 https://www.grandfront-osaka.jp/umegle
Gin-Chari
The bicycle shop operates the rental bike service. The shop is located in Tenjinbashisuji Shopping Arcade which is the longest shopping arcade in Japan, featuring 600 of shops and restaurants. It's 4 min. walk from Osaka Metro Minamimorimachi Station. It costs 700 yen for 1 day and the deposit is 4000 yen.
Info: http://ginchari.raindrop.jp/#english
Map: https://goo.gl/maps/C4PngDkRc63e5rEM8
Tenjinbashisuji Shopping Arcade: https://www.tenjin123.com/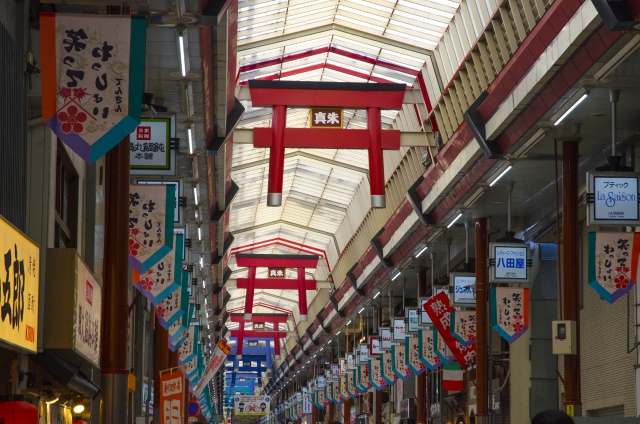 Nagahori Cycle
Nagahori Cycle is a sister shop of Gin-Chari, located near Shinsaibashi area. It's 9 min. walk from Osaka Metro Shinsaibashi Station and 1 min. walk from Nagahoribashi Station. It costs 700 yen for 1 day and the deposit is 4000 yen.
Info: http://nagahoricycle.a.la9.jp/
Map: https://goo.gl/maps/RHyWLWSPPiHwJs3r5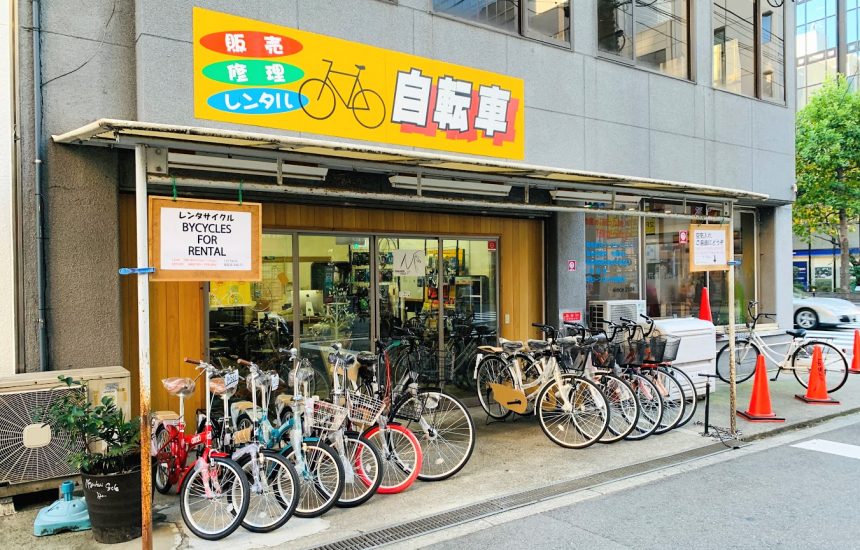 https://icoico.jp/archives/20857
Uemachi Kashi Jitensha
Uemachi Kashi Jitensha is located in Matsuyamachi street, which has more than 100 wholesale and specialist shops of traditional Japanese dolls, toys, candies etc. You can access to Osaka Castle, Shitennoji Temple, Shinsaibashi Area and Namba area in 10 min. by bike. It costs 300 yen for the fist 1 hour, then 100 yen for every 20 min. 1300 yen for 1 day.
Info: http://www.uemachi.net/chari.html(Japanese Only)
Map: https://goo.gl/maps/V6c3XgCo39pxNwPV8
Matsuyamachi Street: http://www.matuyamati.com/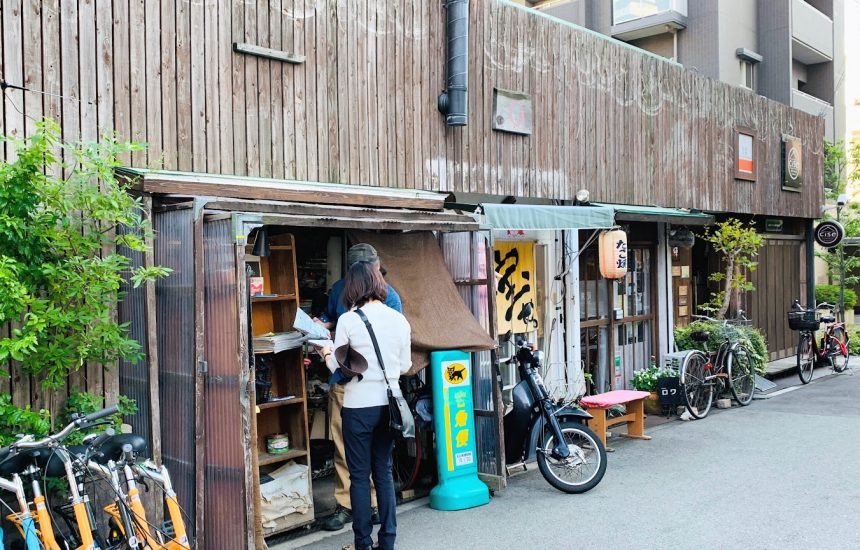 https://icoico.jp/archives/20857