Fushimi Sake Festival will be held on Nov.17, 2018 at Fushimi Otesuji Street in Kyoto.
17 Sake breweries in Fushimi will join the festival.
You can try a variety kind of Sake from 100 yen!
This is the list of Sake served at the festival.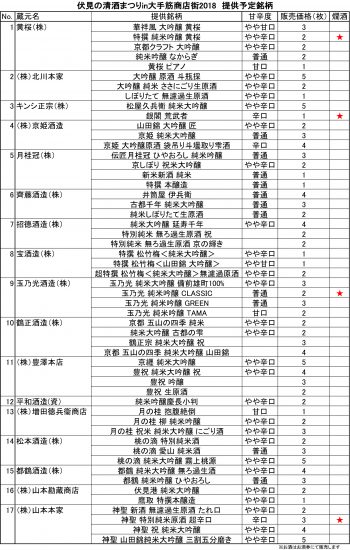 The fee is 1,800 yen for advance and 2,000 yen on the day which includes 10 tickets and their original ochoko.
1 ticket is 100 yen. You need to use the tickets to purchase Sake.
Fushimi Otesuji Street is a shopping street.
About 20 local restaurants will join the festival and serve food and snacks go great with Sake.
The festival will be divided into three groups.
Group 1: 2-3:20pm
Group 2: 3:30-4:50pm
Group 3: 5-6:30pm
Fushimi Otesuji Street is located near Keihan Line Fushimi Momoyama Sta. and Kintetsu Kyoto Line Momoyama Goryomae Sta.
More details: http://www.kyoto-sake.com/news/358/ (Japanese Only)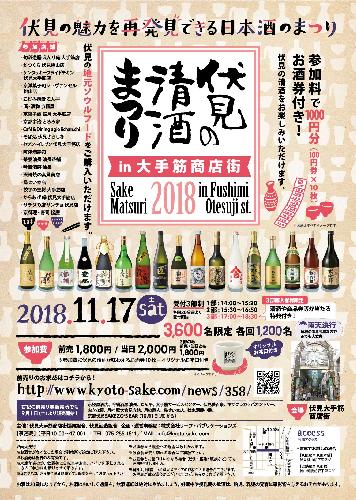 PDF poster: https://eplus.jp/images/20180829121932061.pdf
Photo by: https://news.goo.ne.jp/article/spice/entertainment/spice-152272.html