Hoshino Buranko is the biggest suspension bridge in Japan which length is 280m and height is 50.
Now it's a perfect season to enjoy the beautiful autumn leaves.
It's very thrilling to walk on the bridge, but it's worthy!!
The best time to see the autumn leaves is around Nov. 20th.
The bridge is open from 9:30am-4:30pm.
Hoshino Buranko is located in Hoshidaenchi (ほしだ園地) which is a park with rich nature in Katano City.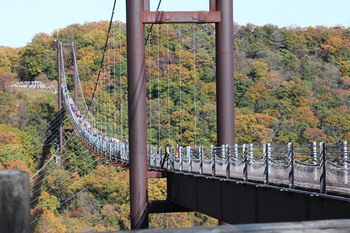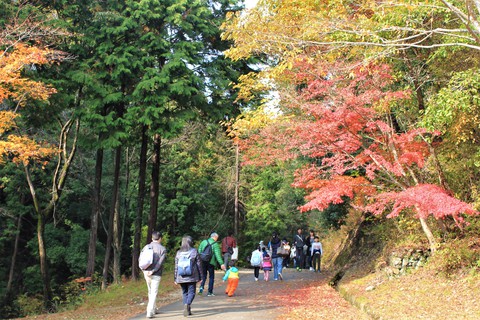 They also have a lookout where you can take in the view of Mt. Hieizan and Kyoto city.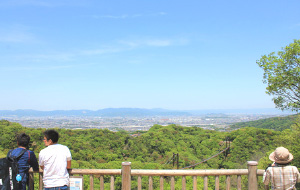 The closest station from the park is Keihan Line Kisaichi Sta.
It takes about 40 min. walk from the station to the entrance of the park, then walk 20 min. to get to Hoshi no Branko.
It takes about 1 hour by train from Umeda and Namba.
Information